Mehika
Jump to navigation
Jump to search
(Botnet) Link to the old Wiki page : [1] / Google search: [2]
Mehika
Alias
TwitterBot, Hittler
Group
Pharming (group)
Parent
Sibling
Family
Relations
Variants:


Sibling of:
Parent of:
Distribution of:
Campaigns:

Target
Origin
Distribution vector
UserAgent
CCProtocol
Twitter (Centralized), SMTP (Centralized)
Activity
2009 /
Status
Language
Programming language
Operation/Working group
Introduction
Selon le blog Spamfighter[1], Mehika serait apparu vers septembre 2010. On cite aussi TwitterBot v1.0 et Hittler v1.0 comme alias de Mehika. Hittler v1.0 a été annoncé par son concepteur le 23 août 2009 avec les caractéristiques suivantes:
Multiple Accounts
Once it's done botting one account it will automatically switch to the next account.
Multiple Key Word Searches
Multiple Auto Post - Switches accounts and bots on them.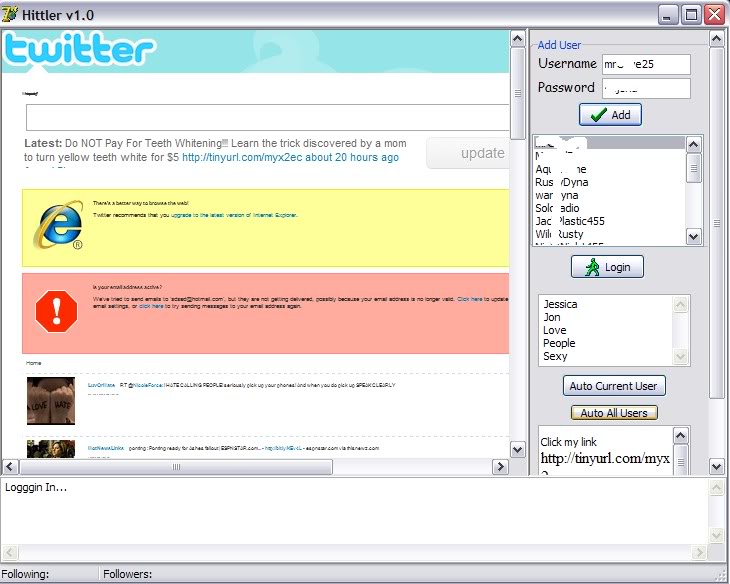 Features
Associated images
Checksums / AV databases
Publications