Cythosia
Jump to navigation
Jump to search
(Botnet) Link to the old Wiki page : [1] / Google search: [2]
Cythosia
Alias
Group
DDoSing
Parent
Sibling
Family
Relations
Variants:


Sibling of:
Parent of:
Distribution of:
Campaigns:

Target
Microsoft Windows
Origin
Distribution vector
UserAgent
CCProtocol
HTTP (Centralized)
Activity
/
Status
Language
Programming language
Operation/Working group
Introduction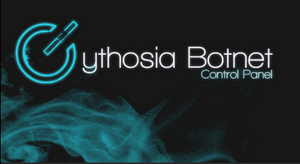 Cythosia est un botnet qui a été fait principalement pour faire du DDoS, il supporte SYN flooding, UDP flooding et l'HTTP flooding, il est customizable et modulaire grâce à sa fonctionalité download / execute et update.
Runs on Win2k – Win7 / x86 and x64 : Limited/Guest/Administrator Accounts.
Various Autostart Names and Entries.
Features
Associated images
Checksums / AV databases
Publications